ABOUT NECC
Q. What would a group of 9-1-1 college educators say are the 100 most important questions a person answering emergency calls or working the emergency radio should be able to answer?

Q. What should a person who is entering the profession from a college or training program know?

Q. How can you find out if your Telecommunicators have the entry-level basic SKILLS they need to do the work of emergency call taking and radio dispatching entry level?
A. The National Emergency Communications Certification
The National Emergency Communications Certification is a 132 'online' exam developed by a Board of 9-1-1 professional educators and the Professional Testing Corporation from NYC. NECC was brought about to acknowledge the strategic importance of workforce entry-level knowledge - on an international level. Our educators gathered from Canada and all parts of the U.S. to create this national certification exam with the expertise of PTC of NY, NY.
The NECC exists for the sole purpose of facilitating the development of a unified measurable nation wide best practices standardization training and certification registry for emergency communications. Through this program - agencies, Colleges and High Schools will have valid measurement tools to incorporate confident and consistent entry level knowledge and skills within the profession.
Through a collaboration of industry professionals, NECC has set standards and processes for certification that achieve the goals of Emergency Communications training for Telecommunicators, Supervisors, Trainers and Managers. And the exam process is simple and secure through our online process.
The creation of this certification will enable public safety communications agencies to maximize their human capital and confirm organizational and individual measurements against national standards so that they serve the public and responders effectively. Sue Pivetta, Founder
---
FAQ: The NECC Certification Process
What is the benefit of Certification?
Are there other certifications?
Can't only government agencies certify people?
Are there drawbacks to certification?
Do states of the federal government require certification?
How much does certification generally cost?
What is the process for certification?
Who are the NECC Board members?
What will I gain by NECC certification?
Can a person fail to achieve certification?
How does an individual sign up?
Where can I stay in contact with the NECC?
The NECC is governed by a Board of Professional 911 educators who are highly involved in leadership in operations, training and education. NECC Certification testing was created by the Professional Testing Corporation (PTC) 1350 Broadway, New York, NY 10028, (212) 356.0660. Professional Pride Training Co., Inc has been strategic in the coordination and funding efforts for the start up of NECC and currently continues to umbrella these services.
PTC is the creator of NENA's ENP exam.
NECC certification was formulated to acknowledge the strategic importance of workforce development and management needed to accomplish each agency mission and the overall mission of 911 to serve and protect at the highest level possible.
Through a collaboration of industry professionals the NECC set standards and processes for certification that achieve the goals of Emergency Communications entry level knowledge and skill for Telecommunicators, Supervisors, Trainers and Managers.
The NECC Board is interested in:
Encouraging the highest workforce performance in the emergency communications agency
Keeping current with 911 workforce characteristics and future needs
Aligning the certification training and testing with the industry's highest best practices and standards
Developing and advocating a culture of continuous learning to attract and retain employees with superior abilities
Identifying best practices and ensuring all training and testing adheres to those practices
Applying methods for measuring learning and proficiency
Providing Certified Trainers and Instructors a benchmark of the highest character, knowledge, ability and experience
Generally certification is a process of credentialing whereby a person may be able to complete a pre-certification course of training – developed by training and operations experts. In addition to completing a certification course, a person would provide evidence of their knowledge by passing a rigorous examination. Many types of work provide certification for their workers. For example, Microsoft certifies many different levels of computer techs. The general premise is training and testing at a level desired for top performance in a particular field.
NECC final certification exam was developed by an outside professional testing group. This group is currently used by NENA (National Emergency Number Association) for ENP Certification (Emergency Number Professional), Nursing and many other professional groups for certification testing.
Professional Testing Corporation of New York, NY states:
"Certification is one part of a process called credentialing. It focuses specifically on the individual and is an indication of current proficiency in a specialized field. Certification is highly valued and provides formal recognition of knowledge in a particular area of practice."
Certification, wherever a person receives it, raises the professionalism of a person or an organization. The training and the examination bring to the industry high quality standards that can hold up under any scrutiny for safety and best practices. Certification means that there is a set of knowledge, skills and attitudes that are accepted that may be named and trained. The testing ensures that the person has the knowledge intended through the training provided by the 'certification group'.
Yes several different types. Currently APCO and NENA have certification process for various programs. Also a variety of other training companies offer certification in various subjects. There is no federally mandated and few state mandated certifications for Telecommunicators. In other industries, people can receive certification before they enter a job. For example you or I could take the Microsoft certifications to be able to compete for a job in the computer industry. POST in California offers pre-employment certification for California residents for 911.
No, this is a misconception (i.e. Microsoft). The word certification simply means that the person has met the requirements of the certification agency or company. Certification is generally always a good thing – if the certifying organization is of high quality and standards. Many companies are in the business of providing certification for a variety of industries where hands-on learning is essential and they have experts in the field. Our professional testing agency represents many companies who wish to provide this service to individuals in a particular field or industry.
Always consider the credentials and experience of any certification group.
There can be. Leaders must be careful the certification process used or considered is more than just a hype word – that the course content, the instructors, the process and the knowledge is legitimate and in depth. Certification does not take the place of excellence in agency training and management. Leaders must thoroughly research the certification to determine if it fits the goals and practices of the agency. Leaders or students must also not become complacent after their certification by believing their training to be complete – re-certification is a necessary component.
Certification does not take the place of intensive training through a college. high school or agency. The NECC certification 'process' is as important as the test in that it prepares job seekers an opportunity and Telecommunicator preparation.
Each state is different and there are no federal mandates. NECC is working to ensure all states that have certification and allow for outside certification allow NECC to be recognized. We can assure you that this training and certification will meet or pass any other certification anywhere in the U.S., Canada or the world. If your state has certification, send us the requirements and we can answer your questions.
Always varies. One caution is to ensure quality 'certification' with superior books, qualified instructors, challenging tests. The certification is not to be BOUGHT it must be EARNED. Simply adding letters to your name or a certification badge is not a replacement for 'confidence' in your area of concentration. Since there are best practices and accepted standards and procedures in any industry – each certification will (or should) follow the same path towards mastery.
The major difference between NECC and other 'certifications' is that NECC is governed and guided by education professionals in the field and had the expertise of PTC who guided the questions to be valid and practical.
What else is different? NECC involves the communications industry, colleges and High Schools by allowing agencies to become test sites for candidates.
NECC is also an online exam with immediate scoring, no need for hand written exams or scoring or scoring by an outside agency for another fee. Your instructors own the right to give exam for ONE fee.
Candidates gain certification by passing the specific level certification exam online that is 132 questions entry level about police, fire and EMD communications. In addition, instructors are asked to put students through a skills test and fill out the certification document as pass/fail on the website. All successful candidates will be listed on the national registry at www.911Certification.org.
Each Board member has received NECC National Certification and is a nationally recognized expert in the field of Emergency Communications Mastery. Team evaluators are subject matter experts and have achieved recognition as a professional educator or industry leader in operations or training.
A one time fee is assessed for each site to enter the NECC exam site. Costs depend upon the type of exam required and number of students to be tested.
Certification statistics and records will be posted on the NECC Registry at this site. Names of individuals receiving certification will only be listed with the approval of that individual. Certified candidates will receive national recognition as a NECC Professional.
Agencies may access the website to verify professional certification or credentials.
Registered agencies will receive a template to create badges or pins for certification if desired.
It is possible! The questions were designed at a level that a person without experience or training most likely would not be able to receive a passing score . In the event a person fails the exam, they may receive additional mentoring to work on the areas of need. They may then re-take the re-test in a designated period of time.
No, certification is one time because we expect that those taking the certification will be hired or have recently been hired entry level and will surpass the level of entry level in an accelerated period of time.
Individuals must go through their training agency to take the exam.
Sign up to receive the NECC E-letter (can be mailed also). NECC E-letters will keep everyone in touch with new members, candidates, changes and important news. Send us your email address and ask to be included in our NECC E-Group.
You can also call the Professional Pride offices at 1.800.830.8228 or fax us a note at 253.863.3568. Check this web site often for more news and updates. NECC is supported by Professional Pride, Inc at www.911trainer.com.
NECC BOARD MEMBERS
---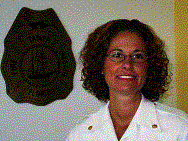 Margaret Hamrick

Communications Operations Manager

Tampa Fire Rescue

Tampa, FL

Hillsborough Community College, Tampa, FL - Program Director.

Developed the curriculum, oversaw classes and instructors, advised students, created the advisory board for the 911 Telecommunicator Program.

FLAEMD Secretary. FLAEMD promotes professionalism and integrity in public safety communications through research and evaluation of new and existing programs, technologies and interventions.

NAED EMD and EMD Q.

Consultant with Public Safety for implementation of EMD.

Professional presenter at APCO, NAED, member of NENA.
---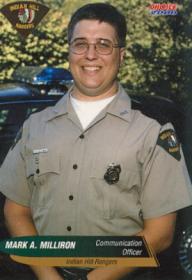 Mark Milliron
Communications Officer, Trainer
Indian Hill Police Department
Indian Hill, OH

Tactical dispatcher for Hamilton County SWAT Team in Cincinnati, OH.
Active Firefighter/EMT and mentor with the Golf Manor FD and Little Miami Fire-Rescue.
APCO Communications Training Officer.
APCO Basic Communication Instructor.
Ohio Assistant Fire Instructor.
Adjunct Instructor, Cincinnati State Community & Technical College, teaching communications in the Fire Service Technology program.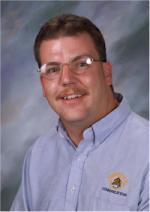 Jay R. Sanborn
Communication Supervisor
Scarborough 911
Scarborough, Maine
Instructing regionally the National Emergency Medical Dispatch course for the National Communications Institute in Dawsonville, Georgia since 1999. Courses are held every other month, certifying hundreds of dispatchers regionally.
Instructor for new police officers in communications, and the state network computer and radio operations for the Maine Criminal Justice Academy since 1995.
Instructor for the Southern Maine Technical College, Communications for Emergency Medical Technicians, since 2001.
Instructor for Communications for Fire Fighters to local fire departments.
911 Supervisor for Scarborough Public Safety and supervise a group of ten 911 Dispatchers, who handle all operations of Police, Fire, and Medical calls for the community, amounting to 3500 calls annually for fire and rescue and 25,000 calls annually for police.
Currently organizing Professional Pride Core Curriculum to be offered at the Southern Maine Community College, at which I plan to be the course instructor and coordinator for the College.
Member of NENA both nationally and locally, member of APCO.
Dispatching since 1988 bringing 15 years of dispatching experience to the board, along with the aforementioned course instruction.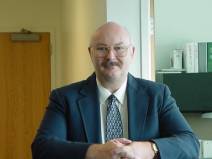 Robert Hodges
Professional Standards and Training Coordinator
Public Safety Emergency Communications
Seminole County, FL
Currently employed by Seminole County Public Safety Emergency Communications 15 years, moving through
the ranks to the current position of Professional Standards and Training Coordinator.
Seminole Community College - Adjunct Instructor, Public Safety Dispatch Course.
National instructor for APCO.

Published contributor for APCO's Public Safety Magazine and with Professional Pride.
Former Paramedic and Operations Supervisor for a private ambulance company.
Currently a certified EMT and EMD (Priority Dispatch).
Adding to his list of accomplishments he recently completed the instructors course for Priority Dispatch's' new Emergency Telecommunicator Course, and is the system administrator for the public notification system for the county.
---
Brian Ensig
Public Safety & Security Program Director
York Technical Institute
York, PA
York Technical Institute has designed an extremely diversified program, that offers practical intense levels of training in the combined areas of Criminal Justice/Law Enforcement, Security/Corrections, Emergency Medical Technology and 911 Operations into one program.
Graduates will be prepared for entry-level positions in emergency medical technology, 911 emergency operations centers, security in public building and private companies, as well as with local, state, and federal law enforcement agencies.

Brain has 16 years of Public Safety experience, to include, Emergency Medical Technician, Firefighter, Safety and Security - Healthcare, Communication Specialist - 911, Instructor.
Leadership activities include certifications in 12 disciplines, 8 years of instructor/leadership experience at the adult/higher education level.
---
Tim M. Chewning
EMS Educator
Catawba Valley Community College
Hickory, NC

Tim has been with Catawba Valley Community College since 1984.
EMS Faculty in Emergency Medical Science Degree Program since 1995.

Currently sits on Alexander Rescue Squad Board of Directors in Trylorsville, NC.

Paramedic since 1982. Reserve paramedic with Alexander County EMS and Catawba County EMS.

Past Board of Trustee of Alexander Community Hospital.
Deacon and Board of Trustees with Smyrna Baptist Church in Taylorsville NC.
Former member of Iredell County Rescue Squad in Statesville, NC.
---
Carol Bruneau
Trainer / Program Coordinator
, Emergency Dispatch Program
Portland Community College
Portland, OR
Began professional career 1974, in Detroit MI.
13 years experience as a college instructor and program director for Portland CC.
Training Certified Instructor, State of Oregon, Department of Public Safety Standards.
APCO CTO since 1991.
NCI Instructor since 1995.
NAED Certified Instructor 2002.
Member Society of Law Enforcement Trainers.
Member NW Telecommunications Trainers Association.
AA Degrees in Criminal Justice, Management and Supervision.
CISD Management training.
NOVA Community Crisis Response Training.
EMD Management Training.
Endeavors in Excellence in Leadership.
Volunteer with DAS of Clackamas County.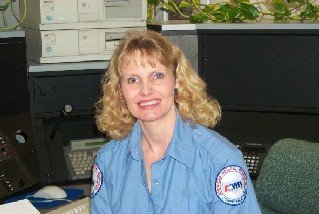 Cheryl A. McFerran

911 Communications Instructor

Northern California Training Institute

Roseville, CA

Currently Clinical and Educational Services Department of AMR employee.

Certificate of Achievement State of Oregon Board on Police Standards and Training 1984.

Dispatched at Salem Ore and Mesa AZ.

Certified BLS Instructor for American Heart Association.

Certified Emergency Telecommunicator Instructor for NAED.

Certifications in Emergency Police, Fire and EMD

.

Craig D. Dunton

Director of Telecommunications

St. Olaf and Carleton Colleges

Shattuck-St. Mary's School and

Northfield Hospital

SHATTUCK-ST. MARY'S SCHOOL, FARIBAULT, MN

DIRECTOR OF TELECOMMUNICATIONS

09/97 to Present.

BETHANY COLLEGE, MANKATO, MN

DIRECTOR OF TELECOMMUNICATIONS

09/93 to 10/01.

CARLETON COLLEGE, NORTHFIELD, MN

DIRECTOR OF TELECOMMUNICATIONS

09/92 to Present.

ST. OLAF COLLEGE, NORTHFIELD, MN

DIRECTOR OF TELECOMMUNICATIONS

06/89 to Present.

NORTHFIELD HOSPITAL, NORTHFIELD, MN

DIRECTOR OF TELECOMMUNICATIONS

12/01/02 to Present.

Presented seminars and programs to groups on subjects ranging from the very technical, managing and starting of student long distance resale, and the training of student security dispatchers.

Lt. Robert Graham

Mississippi State Certification

Current Lt. Jackson Police Department 25 years. Highly involved in communications training.

Console call taker, dispatcher, EOC, tact officer, shift supervisor, DV Ofc, 911 commander.

National instructor; domestic violence, stress mgmt, workplace violence, crisis call handling, terrorism,

LETN - Instructors course Training Affiliation: FBI Academy, Quanico, VA.

MS dispatcher test for home state, re-certification course.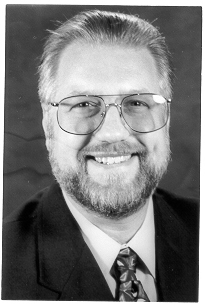 Tony Crystal

Director Emergency Medical Services

Lake Land College

Mattoon, IL

29 year career includes service as a fire department captain, Auxiliary dispatcher, auxiliary deputy; paramedic

EMS system coordinator; educator; ESDA

Board member for state and national organizations, reviewer and contributing author

.

AHA Regional Faculty for BLS, ACLS & PALS.


Nancy

Banks, ENP

Training Coordinator

Peel Regional Police

Canada

Currently Communications Training Coordinator for Peel Regional Police,
with over 20 years experience in police communications and training.


College Affiliations/Experience:

St. Francis Xavier University - Certificate in Adult Education.

Canadian Police College - Certificates in Instructional Techniques and Systems Approach to Design, Delivery and Training.

Humber College - curriculum development and instructor.

Kwantlen University College - curriculum review.

Seneca College - advisory board member.

APCO Canada Training Committee Chair.

APCO Adjunct Instructor.

APCO Institute Advisory Committee Board Member.

ENP certification from NENA.

---
Tally Wade, BC
Training Coordinator, Instructor
Kwantlen University College
Surrey, Canada
Tally Wade has been the Coordinator and an instructor in the Public Safety Communications program, a tri-service pre-employment training program, at Kwantlen University College (Surrey, Canada) since 1996. Her prior 19 years of experience in police communications has given her a strong commitment to the development of professional standards for public safety communications. Tally is a member of the APCO Canada Training Committee and she has been a presenter and active supporter of APCO Canada conferences. Tally has completed the Instructor Diploma Program (BC) and is currently working on her M.Ed. (Leadership) at Simon Fraser University.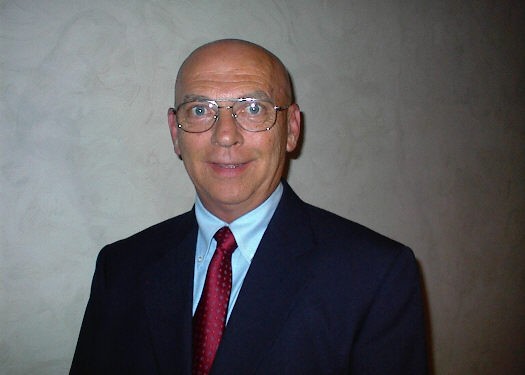 Rhett Brock
Criminal Justice / Protective Services Instructor
R.D. Anderson Applied Technology Center
Moore, SC
Rhett has been associated with the emergency services field for over 15 years. He has served as a law enforcement officer, Emergency Communications Director, juvenile counselor, loss control manager, and criminal justice educator on the college and high school levels. In 1998, he was named to implement the Criminal Justice / Protective Services Program at R.D. Anderson. He has served on a number of state and national committees related to education and professional emergency services career fields.

---